When Lizzy Ibitoye lost her grandfather to cancer in middle school, she found her calling.
"Seeing the way that he suffered from that kind of stirred something in me – I want to be a part of the team of people who helps people like him," Lizzy said. "He, unfortunately, passed away. But being able to help patients live their best lives regardless of the situations they find themselves in probably has been one of the biggest driving factors for me to become a physician."
Lizzy will graduate from Marquette in May with a degree in Biological Science and a minor in Spanish for the Health Professions. From there, she'll go to work as a Certified Nursing Assistant in the Intensive Care Unit at Froedtert Hospital while she prepares to apply to medical schools.
Her pursuit of this dream was made possible because of support from All-In Milwaukee.
After graduating from Eastbrook Academy, Lizzy became an All-In Milwaukee Joerres Scholar, receiving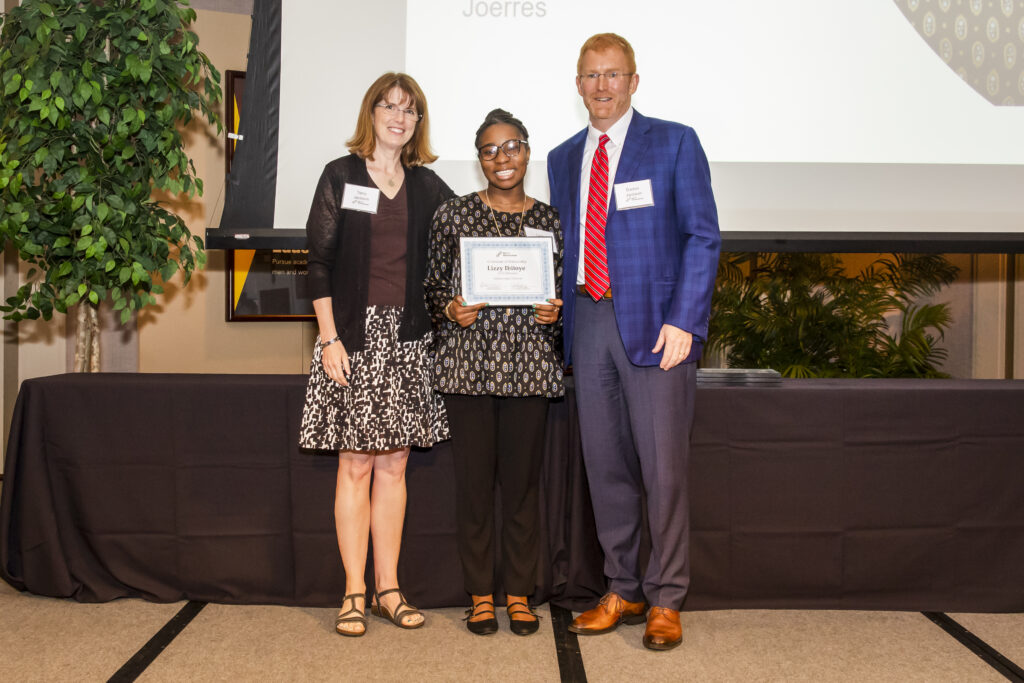 financial support for her education along with access to advisors to help her navigate college and career connections. Now she'll be part of All-In Milwaukee's first graduating class.
"To finally be at this stage of my life, I can say I made it, I can be proud of myself," Lizzy said. "Now on to the next."
For Lizzy, what's next is working as a Certified Nursing Assistant in the Intensive Care Unit.
"Froedtert Health is proud to partner with All-In Milwaukee to support underrepresented students during college and into their careers," said Eric Conley, executive vice president at Froedtert Health and president of Froedtert Hospital. "We have a tremendous need to diversify the healthcare pipeline in this city and All-In Milwaukee is a key partner to close the talent gap. This summer, we have three All-In Milwaukee graduates joining Froedtert Health for full-time employment and we will also add five interns. In addition to Froedtert Health supporting All-In Milwaukee scholars, I'm proud to say my family is personally involved as well."
Without this opportunity, Lizzy knows her path might look very different today. She is graduating without any college debt, and credits connections she made through All-In for helping her earn the opportunity at Froedtert. Her brother, David, also is an All-In Scholar at Marquette.
And what would she say to the All-In Milwaukee donor partners who made it all possible?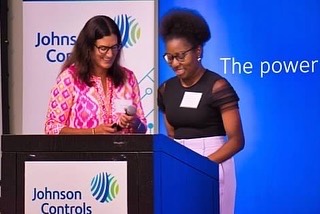 "For my donors specifically, I would just say thank you," Lizzy said. "Their contribution obviously is why All-In Milwaukee works. Having the donor partners who are able to help fund students. And for any prospective donors, I would just let them know that the program is doing what it
says it's doing. We are getting connected academically and professionally for success. And I know I'm an example of that. I have peers that are examples of that. I think the program is important to the success of our city, of the upcoming generation being able to make a significant difference here. Because the city needs it."