Although Adrian Mora's parents didn't attend college themselves, they were still able to give him good advice about what to expect as a student at Marquette University.
He remembers his dad telling him that he would have to work harder than the other students who could lean on their families for first-hand advice on how to navigate college.
"My dad always taught me that there's never handouts," Adrian said. "You're always going to have to work. And since you don't have anyone to look back to and ask for advice, you're going to have to work twice as hard as people who have that advantage. And you shouldn't be discouraged by that. It should help motivate you."
At the same time, Adrian didn't have to navigate college alone.
As an All-In Milwaukee Associated Bank Scholar, Adrian not only had financial support to ease the burden of paying for college. He also had access to All-In Milwaukee's scholar advisors.
Adrian's advisor, Irving, helped him with just about everything – from the details of figuring out how to get a parking pass, filling out FAFSA forms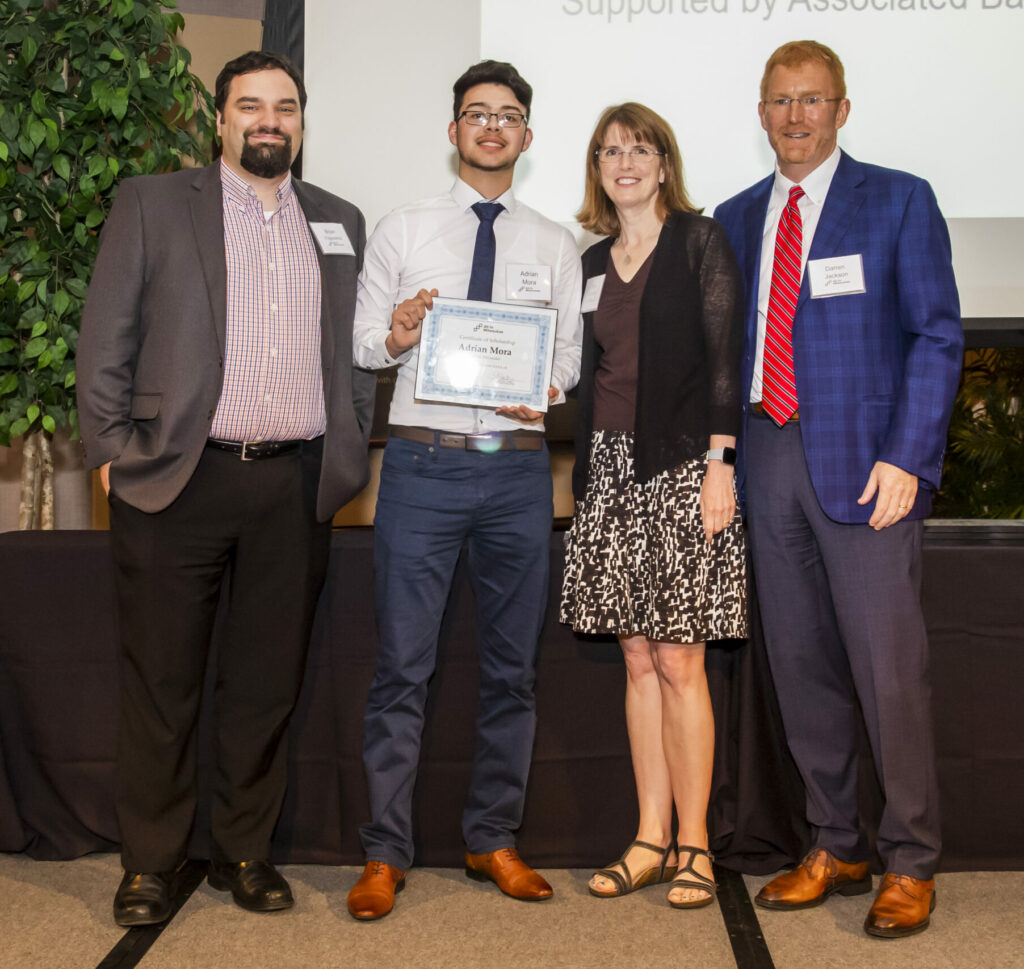 and ensuring that he had all the books he needed for his classes, to big-picture issues like study habits, mental health and career guidance.
"I could not imagine what my college experience would be like without All-In Milwaukee, because they would be there with me every step of the way," Adrian said.
That was especially true academically. Adrian was a good student at Milwaukee's Cristo Rey Jesuit High School, but quickly found out that it took a lot more effort to have similar success in college.
"But after I got study tips from the All-In Milwaukee scholar advisors, I was able to boost my grades up," Adrian said.
As a member of All-In Milwaukee's first graduating class, Adrian will earn a degree in economics from Marquette with a grade point average of approximately 3.7 – plus no college debt, and a full-time position
as a portfolio analyst at Baird.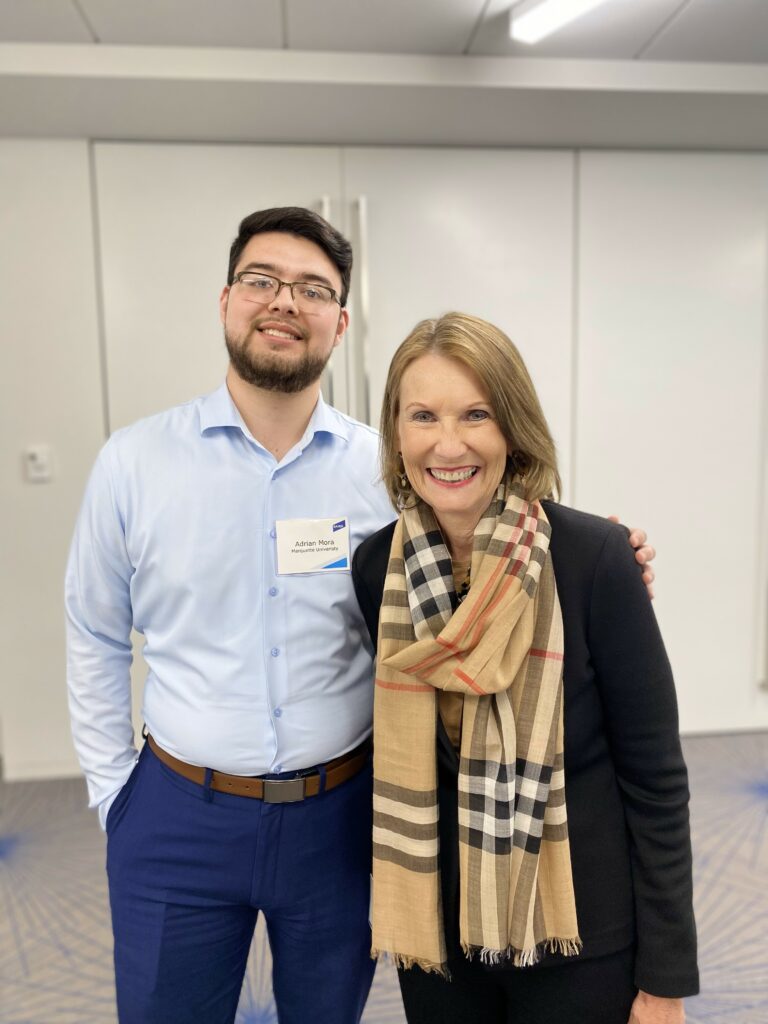 "With this program, Milwaukee is going to be stronger, better and brighter," said Mary Ellen Stanek, President of Baird Funds and Co-Chief Investment Officer of Baird Advisors. "All-In Milwaukee connects the dots between formal education to workforce development. That's why Scott and I got behind this initiative and these students from the beginning, and our family is supporting a scholar in every All-In Milwaukee class. Baird has also invested in the All-In scholars from the beginning, and we're thrilled to 
have three fulltime hires from the first graduating class of All-In Milwaukee joining us this summer." 
As an intern at Baird, Adrian worked full-time in the summer and part-time during the school year. He's thankful to All-In Milwaukee Founding Director Allison Wagner for encouraging him to pursue the internship, to his manager at Baird for taking the time to give him the guidance he needed — and to the All-In Milwaukee donor partners who made it all possible.
"Whether you realize it or not, your support means the world to us," Adrian said.